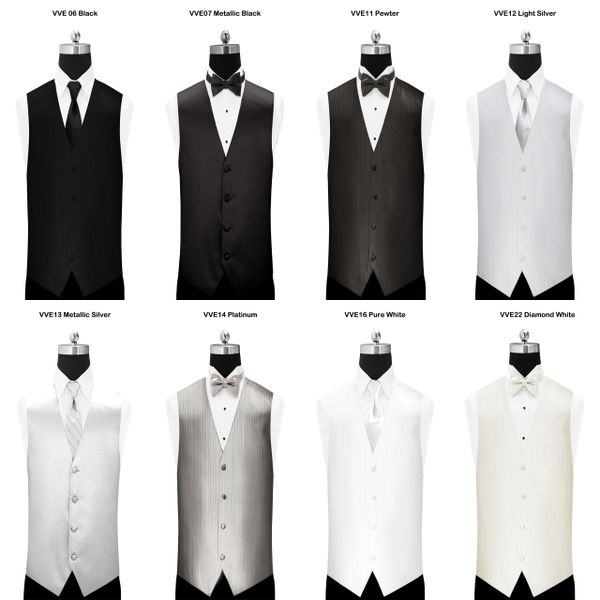 Vertical Collection Vest
The 'Vertical' accessory line offers a beautiful range of formal accessory options, spanning across 23 different colors. The line features vests in a fine vertical striped material, as well as accessories in a coordinating dot material. The complete line includes:
Whether you're opting for a vest or a cummerbund, long tie or bow tie, the 'Synergy' accessory line has something for you!
Featured Products