IKE BEHAR CARIBBEAN BLUE 'NATE' SUIT N061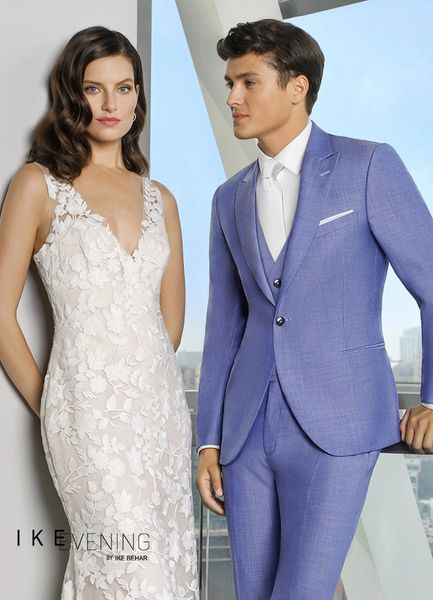 IKE BEHAR CARIBBEAN BLUE 'NATE' SUIT N061
The Ike Behar Caribbean Blue 'Nate' Suit features a 1 button closure and a peak lapel. Other features include besom pockets and side vents. Both the coat and matching pants are a slim fit and are constructed out of a comfortable poly/wool blend.
Size Availibility: Jacket Evens 34R-46L including shorts, Pants: slim-fit, no stripe adj waist 28R-46L, Matching Vest small-2XL Contact us for specific size availability.
Price includes Jacket and pants. Vest, shirt, shoes and accessories sold separately.
Featured Products