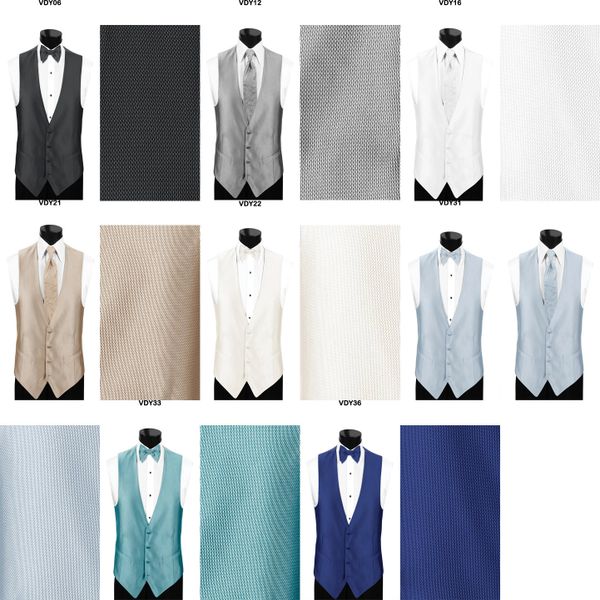 Dynasty Vest Collection
The 'Dynasty' accessory line by FLOW Formals is a wonderfully classic offering of formal accessories, available in 19 colors. The vests feature a subtle patterned front and paisley vest back in the same color, as well as a lower-than-normal button stance on the front, for a little extra class. The full line includes:
· Pre-tied Matching Bow Ties (that match the vest front pattern)
· Self-tied Paisley Bow Ties (that match the vest back pattern)
With vests that offer a lower button stance in a subtle pattern, and self-tie bow ties, the Dynasty accessory line has the potential to be among the classiest we carry, perfect for taking your wedding or prom to the next level.
Featured Products